GACK Commerce Student in International Karate Match in Philippines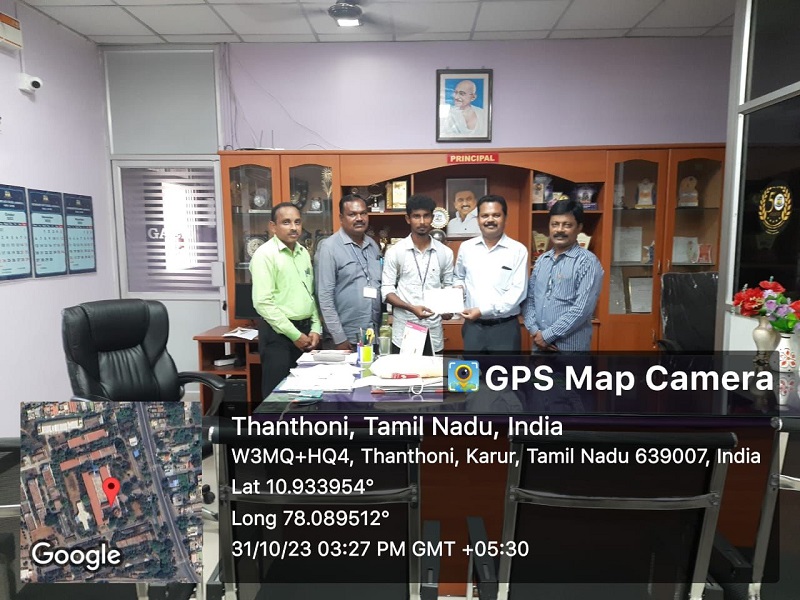 ---
Event Date : 31-10-2023 | Event Venue : Gac Karur
I am delighted to inform you that Sathiyan from BCom has been selected for the International Karate Match in Philippines on 08.11.23.
I am proud to share that the Department of Commerce has sponsored his flight ticket.
Heartfelt congratulations to the Head, Staff of the Department, Physical Director Dr Maran and the student.
Principal (FAC)
---